"I think on some level, you do your best things when you're a little off-balance, a little scared. You've got to work from mystery, from wonder, from not knowing." — Willem Dafoe  

Multiple folds of waves crashed over my head, as I struggled to free myself from being dragged away. I could barely see, and was about to give up when the mother of all thunders roared as if the skies were in great pain — the kind of pain which mirrored the loss of a beloved child. I jumped out of sleep from a panic attack. The thunder was real, but it definitely was a relief not being caught up in the nightmare's monstrosity. I was drenched by billions of heavy raindrop splattering; it was a really stormy morning. Not knowing where exactly I should go, I ran in the direction of the woods where my guts take me… deep into it with a hope to seek some form of shelter. Every step I took landed me in a burst of viscous mud. "Wooops!" I heard myself cried, in a split second before my next foot even landed. I tripped over a large protruding tree's root surfaced above the ground and fell face down. This is a ground that smelt good with its soil not flooded by the storm but moist and crumbly enough to be teeming with earthworms, beneficial fungi and bacteria. As I lifted myself on my knees, I realized the immediate vicinity of the tree was sheltered from the rain. And, as I looked skywards, an increased horror dragged down my opened jaw. "Who-ooo are y-you? W-where a-am I?",  I could hear the uneven tremble in my voice.
 Up above this old and slanted gigantic tree, sat a lady in red amongst the massive dripping of spanish moss. She giggled. Then slid down the trunk of the tree and stood in front of me on her bare feet. I was wrong, she was the beautiful and mysterious lady who disappeared from a brief presence.
"I've been looking for you. Long enough for the flowers to blossom and then wither", she said in a slow tempo and turned  to look at the surrounding with grace. "Loooooking for me? I…..don't….get..it", I replied while watching in bizarre how she magically transformed things just by one touch.
She smiled, although her face was partially hidden under the hooded cloak I could still see the high gloss nude lips of hers, as she set up a cosy sitting area under the tree and retrieved a bottle of red, as well as two glasses, from underneath the cloak.
"Soon you will know, when it all unravels."
"No consistency ever exists. You belong here with me, but we'll soon be moving on because you feel lost in where you belong and they will eventually send you away."
"For now, come have a drink under this darkness, the rainbow is not here yet…", she claimed.
We drank in silence, sip by sip. Before I knew it I began seeing doubles and could not help but to rest my head on the wooden table, nauseousness got more intense gradually. I felt as if I was struggling to stay focused, my body felt as light as a feather traveling in the wind. Or rather, floating. I tried to reach out to her when a really bright light flashed at me and my vision flickered continuously. Instead of panicked, she calmly twirled around the glass with her fingers and said, "it's about time you feel the pressure but you need to hang on, you need to persevere or you will be gone. Gone with the wind to where you may wished to go, however, I am here to hold you back if you know what your purpose was to stay rooted to the ground. It's not your time, don't let yourself drift along with the misery. Let bygones be bygones because everything happens for a reason."
I don't know but on this island, darkness seems to take over anytime as they wished. And all things just fall deep into slumber or simply fade away. For a moment, I stopped struggling. At utter ease I felt, but I see nothing. It was pitch-black, soundless as if I was out on the edge of space. I walked for probably many miles, all I had in my head was that I'm determined to get out of this darkness. Then, I heard murmurings. Which got louder and louder. "Mister Dober! Mister Dober! Can you hear me?! How are you feeling?" I strained to opened my eyes to see strong lights on the stark white ceiling, with a group of people masked in white outfits crowding around me, with anxiety. One of them came over to my ears and said, "Thank god you came around Sir. It was a close fight for your survival."
Many days later, I sat by a lake in the park overlooking the sunset, as I pondered over the imagery which filled by mind. I guessed my foolishness got me in the boat crash, it was real. I could not stand the pain of losing my beloved wife. She was a lover of nature, and I am a lover of the deep blue sea. I thought we could be together in a beautiful world of our own but apparently I was wrong.  That lady on the island seems to be a guardian angel or a messenger. Or was she just an illusion of my late wife? Either way, I assumed she was not meant to be there to take me away with her….
Silver cardigan: Guess | Sunglasses: Vintage store | Jewelry: HAUS OF PESH | Shirt: Editor's Market | Shorts: Mustang Denim | Cap: 10.Deep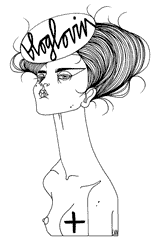 You might also like