"Love isn't something you find. Love is something that finds you." — Loretta Young
 Out of randomness, sometimes with relevance, my brain secretly shares some private moments with my heart. What does 'Meant to be' means to you? I pondered.
"….The presence of a being so overwhelming, it has a form of energy suction you would try to deny or at least pretend to but still be taken over", I thought.
Letter To My Baby
"I was eagerly on a hunt. Met many individuals but lost, interest wise. Lost my first love by a step late and devastation set upon me; speechless and broken. He was the best of all standards I've met, of course there is always be a better one. Maybe in another way.
A miracle happened, I wouldn't say a consolation. A referral came in. Not enough to win some of those I've seen but yes, you were looking cute in that photograph.
December 10, 2014 : We met for the first time. I'd imagined myself to leave with disappointment. To my surprise, I was besotted with you. Eyes lit up, heart took over, emotion yelled, "I want you!" Much like a little girl in a candy shop. Just really focused on one.
December 24, 2014 : I took you home, like a man on a first date with that lady he was crazily infatuated with; happiest day of my life. Evening were spent rejoicing over your presence; the best and most cherished gift to me and family. Thankful.
You kept me up all night, frustrated me, domesticated me and taught me unconditional love. You came around, showered kisses and sought a little more loving each time. Such mutual feelings of importance and dependency had me sold.
Happy birthday Zorrobabyyy! Grateful for your incredibility. May the stars in the universe shine upon your good health, shimmer in celebration of a long life blessed with love in abundance, and dancing flames on candles always burn bright and safe keep your warmth — you the light of our lives.
To me, 'meant to be' is not about the day fate has our paths first crossed. It is how madly I fell in love with you the day our paths first crossed, and that love only keeps growing. I am your destiny and you are mine to love to bits. Would love to spoil you for the rest of your life, my life."
— Momma.
Top: H&M | Skirt: Mommy's vintage | Shoes: Car Shoe | Watch: Hublot | Jewelry: HAUS OF PESH | Bag: Celine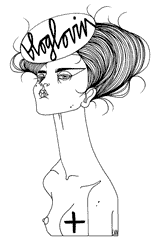 You might also like