"What I know for sure is that every sunrise is like a new page, a chance to right ourselves and receive each day in all its glory. Each day is a wonder."
— Oprah Winfrey
Love how the privacy of this island makes me wonder. And I believe wondering is the basis of human's desire. Some nights I imagined myself in a semi-conscious state of mind, being swept by the ocean onto the soft, white, sandy shore. I could be a shipwrecked survivor, just because I want to. With my eyes gently closed, my ears searched for themselves a rather muffled, crackling sound caused by the movement of dried leaves. Finding that consistent focus amidst the strong base of combing waves. With this thought of peace pulled through the entire night, I wasn't even certain if I had fallen asleep and brought it over to my dream… but I definitely slept on the balcony. 


Here, I truly adored the beauty of first light. With a soft, warm touch of lips, my vision slowly recovered to full focus. Greeted morning by an incredible landscape right before me. A toast is truly needed to celebrate such natural beauty, not because I like to get tipsy. Well, maybe?
Letting myself free and fully indulged in such morning's warmth and glory is one of the greatest gifts mankind could ever, ever ask for. What a treat to my soul! 
Silver cardigan:
Guess
| Sunglasses:
Vintage store
| Jewelry: 
HAUS OF PESH
| Shirt:
Editor's Market
| Shorts:
Mustang Denim
| Cap:
10.Deep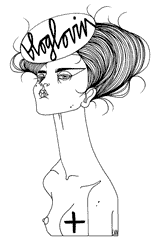 You might also like