"And so with the sunshine and the great bursts of leaves growing on the trees, just as things grow in fast movies, I had that familiar conviction that life was beginning over again with the summer." — F. Scott Fitzgerald, The Great Gatsby  
As they say, travel is the only thing you spend on that makes you richer; it gives more than it takes. The most precious part of every trip, every journey is to witness and experience things and people in their most genuine form or close. Eventually, everything and everyone gets better over time and what used to be will run down the stream and loses its touch in the ocean of wonder. That could be good and/or bad.
A new establishment in the Riau Islands of Indonesia seemed to call for a break to put the mind, body and soul to good rest somewhere not so far away from reality. Zero network connectivity had me at hello.
Just two boat rides of two and a half floating hours, Telunas Resorts had me a warm welcome at its recent extended branch; a newly launched island bought in June 2014, called Telunas Private Island. Sitting next to its existing flagship beach resort located on Sugi Island, of which, they also have the entire island to themselves but bigger compared to the new. While both locations have overwater rooms, the private island is an all sea villas concept with more spacious private decks. My love for sea villas goes as deep as the ocean bed! Harnessing the thought of slightly different target audiences, this private island is perfect for people like me; who seeks simplicity with minimum luxury. An oasis of serenity amidst the bustle, the rawness of having my feet to the ground and losing myself in the arms of supposedly ever-so-loving mother nature. Such beauty is graceful yet terrifying.
The time is here to give myself up in the soothing sound of waves, as I did, lured by the breeze and wandered freely for as far as I could go. Not until limitations were faced; the woods intended to gobble me up midway across the island towards a remote beach on the backside, hideaway from prying eyes. From sun scorching to its settling, my panicking heart calmed as I muddled my way out right before complete darkness took over the magnificent skies. Nature has the power to make even the most powerful man alive feels insignificant. That is beauty's authenticity.

This place is as amazing as it can be; any more would have lost it.
Sit back, relax, have some wine, and fish from your own overwater villa's balcony facing a picturesque view of sun setting right on the horizon; welcome to paradise!
Cap: 10.Deep | Sunglass: Ray-Ban | Top: 10.Deep | Shorts: Volcom | Slippers: Havaianas
Sunglass: Vintage store | Top: Zara | Swimsuit: A Starlet Is Born | Shorts: Mustang Denim | Sandals: Havaianas | Bracelet: HAUS OF PESH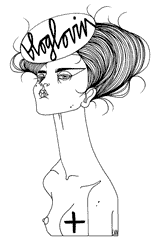 You might also like